Kommunitas (KOM)
in progress
Kommunitas is the first decentralized and tier-less launchpad on Polygon Chain. We are bridging the world to the biggest project on the most economical chain in crypto space.
KOM token holder will have several benefits including :
Guaranteed allocation for newly launch projects
Staking and holding rewards
Governance of the future development
$KOM is the native token of Kommunitas launchpad platform.
$KOM token address : 0xC004e2318722EA2b15499D6375905d75Ee5390B8
$KOM matic explorer :
Please note that :
We have NOT conducted any pre-sale or seed sale with ANY investors before this.
And we are so happy to announce that our Private Sale will be offered to public with only $100 in minimum purchase and $1000 in maximum.
Please do remember that the $KOM price sold in the Private Sale is the cheapest!
Next round is Public Sale, where the price will be 2-3x higher than Private Sale round.
When : 1st June 2021. 00.00 UTC until hardcap is reached.
Who : Public. First Come First Serve.
Amount : minimum $100 , maximum $1000 (in $MATIC or any other accepted crypto)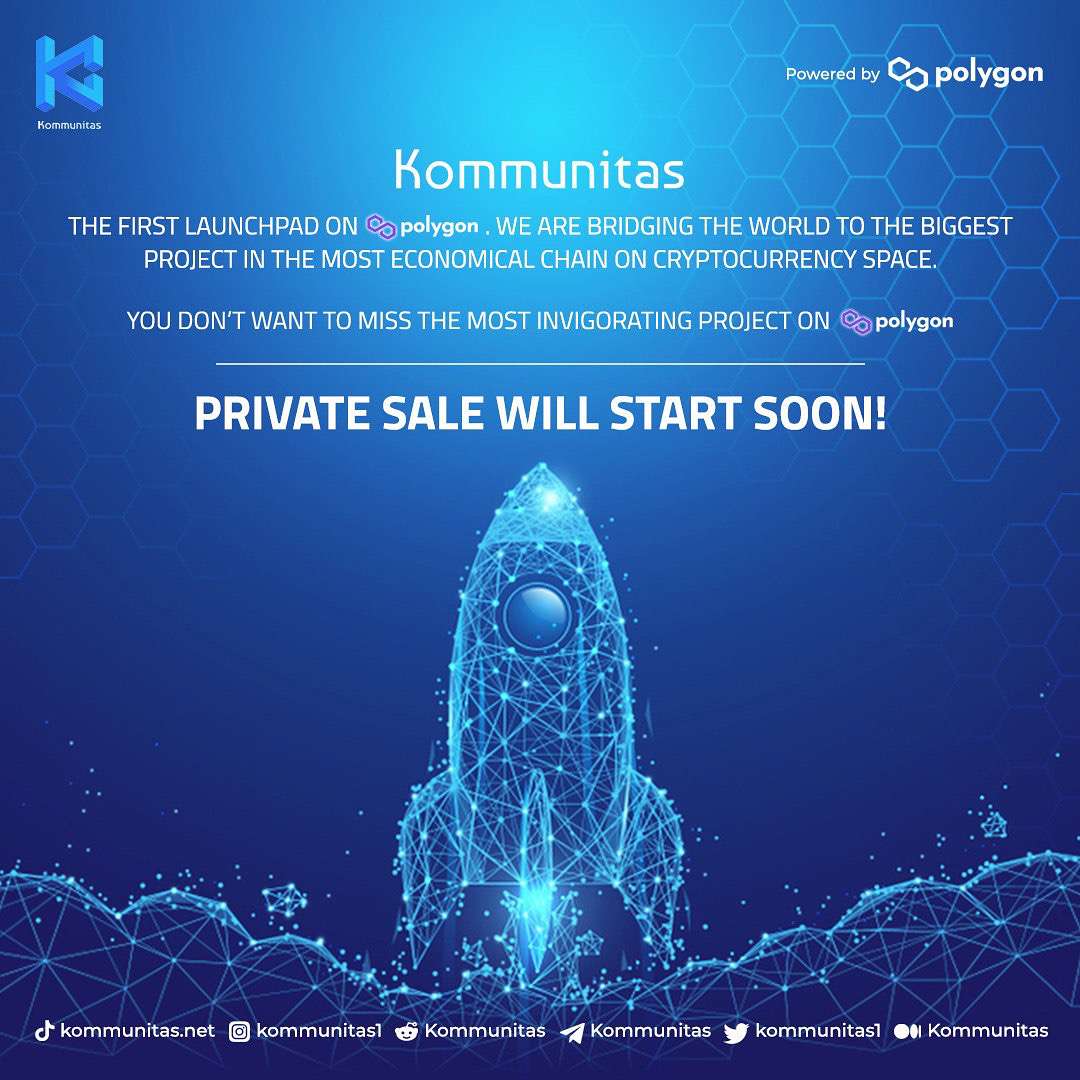 marked this post as
in progress